Online embroidery courses & ebooks
On this page, you can find all the courses and popular ebook bundles I offer. If you prefer shopping on Etsy, visit my Etsy shop for the full range of products.
Introduction to hair embroidery - Online course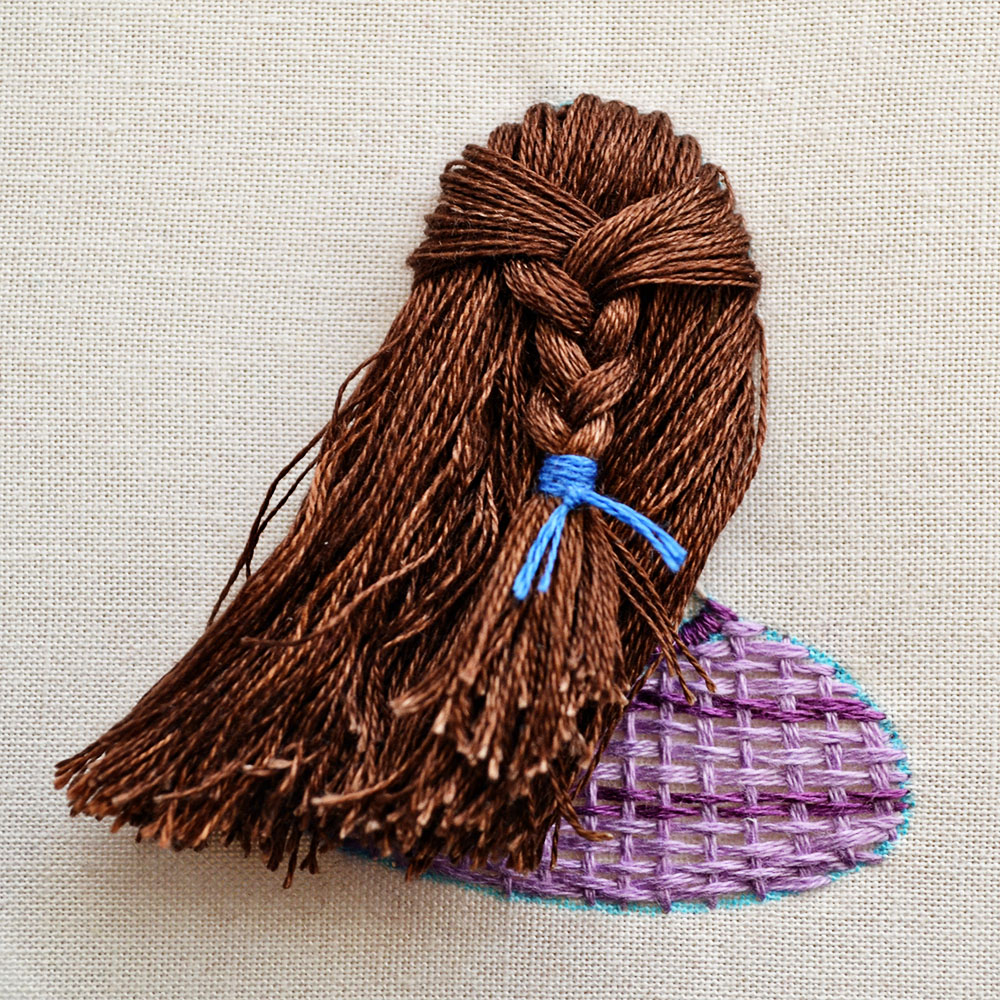 Introduction to hair embroidery is an online course that teaches the basics of embroidering hair and beyond. It is aimed at advanced beginners and up.
The course details the techniques used for stitching hair and how to achieve different hairstyles.
Access the course immediately after payment and dive into the lessons at your own pace. You can read all lessons and videos from start to finish in any order you like.
This flower & leaves embroidery bundle is the perfect tool for creating your own flower or greenery wreath. Use the embroidery tutorials inside this ebook to embellish your clothes or accessories with all the greens and flowers!
In this electronic book, you'll be treated to 24 flower embroidery and leaf embroidery tutorials with detailed photographs and instructions so that you can go from flower newbie to pro in no time. The tutorials range from beginner-friendly to slightly more advanced techniques.