Coming to the last days of the 7 days of embroidery stitches with the: Straight stitch. Straight stitches are THE stitch. It's like a line you draw with a pencil – you can make anything with it. Depending on how you arrange them, how long you make them or how short, the straight stitch can be everything you want it to be.
How to do the straight stitch
1// Stick the needle where you want your stitch to end.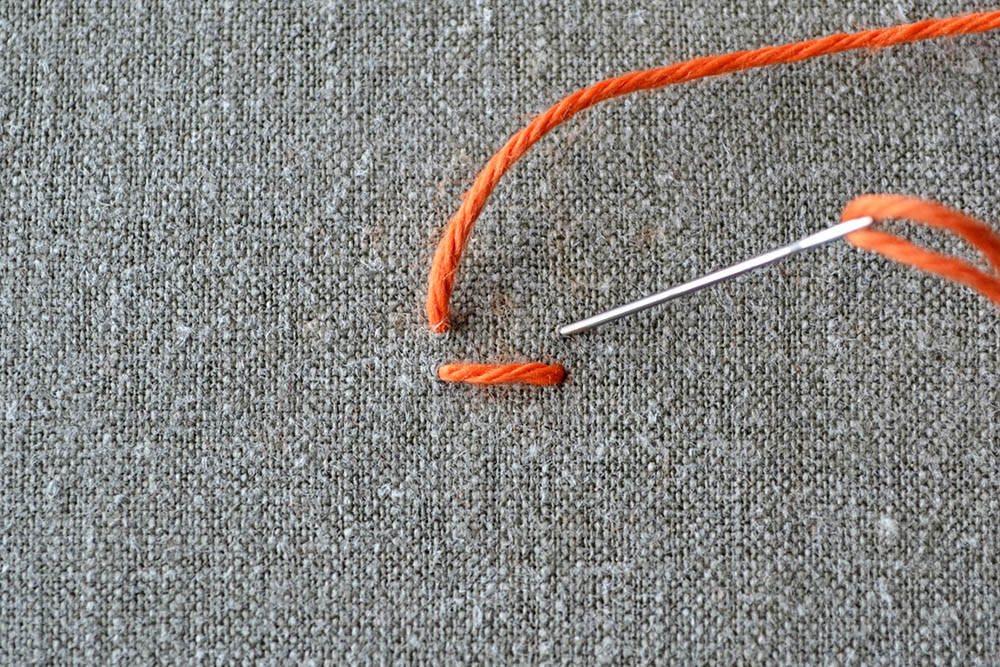 2// Go up where you want the next stitch to be and repeat step 1. Yup, it's that easy. I told you so.
Straight stitches don't have to be used in a geometric pattern like in this tutorial, you can use them chaotically.
---
Do you want more tips and tricks on hand embroidery?
Join the Tutorial Alert! It is a biweekly newsletter that contains information about new tutorials & articles on Pumora, tips & tricks, and promotional content like new embroidery patterns or special discount codes.