Learning new stitches can seem daunting at first glance. There are over 200 of them and you can alter each of them. However, there are some basic stitches that many modern embroidery patterns use.
If you tackle learning them one stitch at a time you will be able to stitch comfortably soon!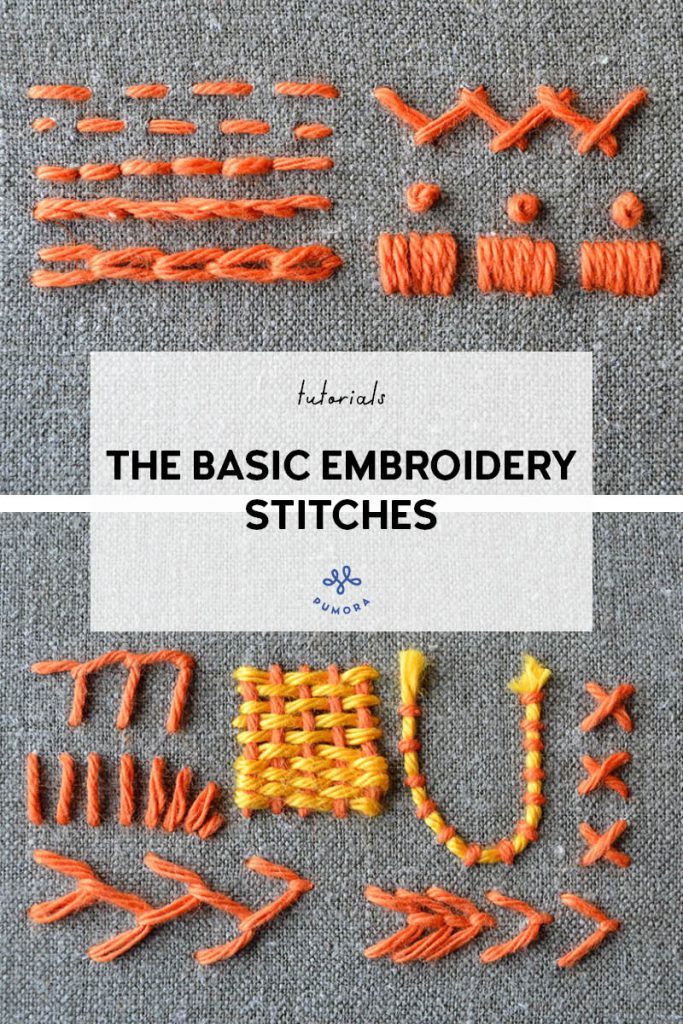 The basic embroidery stitches
The next 7 pictures show you the most basic embroidery stitches. Click on the picture to go to the tutorial page for each embroidery stitch. The stitch series is build so you can learn one stitch each day.
---
BEGINNER EMBROIDERY EBOOK
35 pages filled to the brim with answers to beginner questions
---
More embroidery stitches
Are you still eager to learn more stitches? Here is the second set of 7 basic embroidery stitches!
---
Do you want more tips and tricks on hand embroidery?
Join the Tutorial Alert! It is a biweekly newsletter that contains information about new tutorials & articles on Pumora, tips & tricks and promotional content like new embroidery patterns or special discount codes.