Did you enjoy the 3 methods of embroidering hair from the last blog post? Let's move on to the next step: colors for hair embroidery.
Choosing the right colors for your hair embroidery piece can be quite difficult.
If you want it to resemble the person you are portraying it is important to get the tones right.
A simple brown is not just a simple brown. There are red browns, dark browns, middle browns, and lighter browns.
Here are some tips to keep in mind when choosing hair colors:
1. Women's hair tends to have a warmer tone than men's hair which is more on the greyish side.
2. Real hair never has one single color. We have darker and lighter streaks of hairs and some are redder than others. Add one or two additional colors to create a more realistic and vivid look.
3. If you are using more than one strand of embroidery floss, mix the colors together before stitching to avoid making obvious streaks of hair – unless that is the effect you want to create!
---
Here are my favorite colors for hair
All colors are written in DMC color numbers to make it easier for you to find. If you want to use colors from a different brand use a conversion tool like this one.
Black, grey & white hair colors
white: 762 & B5200
light grey: 762 & 168
dark grey: 317 & 413 & 3799
black: 310 & 3799
Brown hair colors
dark brown: 838 & 839
brown: 801 & 433 & 434
light brown: 420
red-brown: 801 & 975
Red hair colors
dark red: 300 & 400
red: 921 & 920
Blonde hair colors
light blonde: 677 & 676
blonde: 3821 & 3822
dark blonde: 3046 & 3828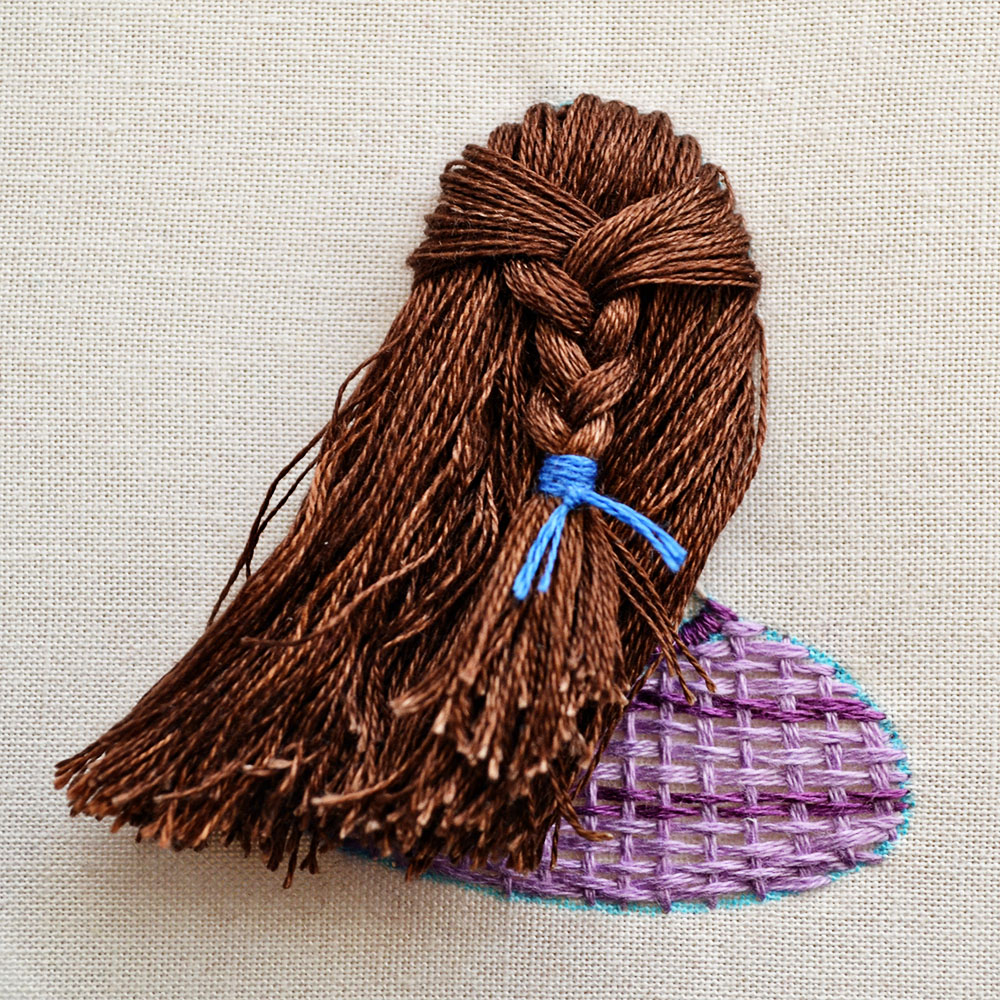 Hair embroidery course
If you want to learn more about the ins and outs of hair embroidery, I recommend joining my hair embroidery course! You'll learn all the basics to make your first stitched hairy head and how to style it!