In this article, you will learn how to embroider hair with a little help of video tutorials. Stitched hair has become very popular – as weird as this sounds – and the unruly manes are taking over Instagram.
Here are the tutorial videos to the three methods of embroidering hair I showed you last time. Sometimes, a video makes it easier to understand the process and movement of the needle better.
Hair embroidery is a very fun thing and I hope you will give it a try! Learning the method you like is the first step.
---
You might also like this article: How to choose hair colors for hair embroidery
---
How to embroider hair video tutorials
You can watch all of these videos directly on the Pumora Youtube channel.
If you like this type of video content, make sure to hit the subscribe button on Youtube and the bell right beside it. This ensures that you will get a notification when new embroidery videos like these go live.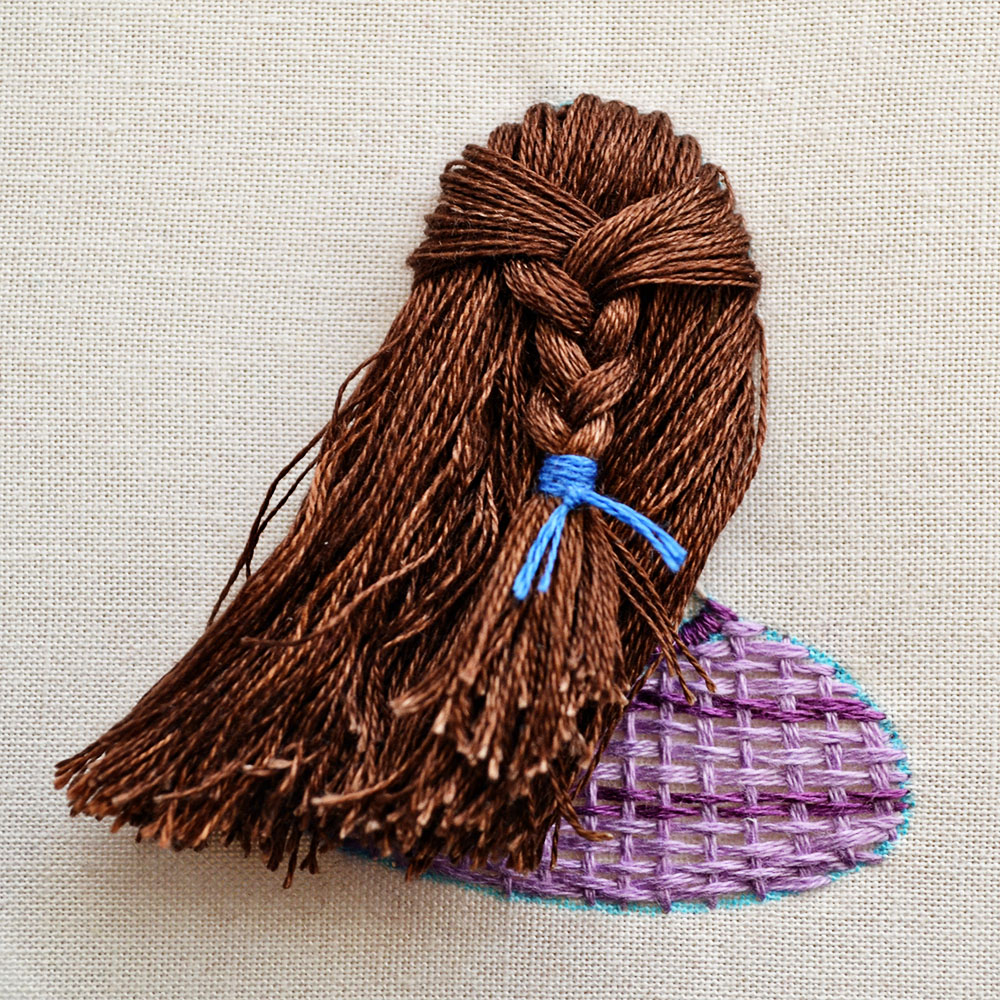 Hair embroidery course
If you want to learn more about the ins and outs of hair embroidery, I recommend joining my hair embroidery course! You'll learn all the basics to make your first stitched hairy head and how to style it!