Ok. We learned how to finish a mini hoop and a bezel this week. Yet, there still are other possible ways to make jewelry out of your miniature embroidery. I don't have all the supplies to cover all the things. That's why I put on my Sherlock hat in search of awesome embroidery people who like to show us how to do it!
Disclaimer: This article contains affiliate links.
The pendant frame
The great Wendi Gratz from Shiny happy world has these cute metal frame pendants in her shop. She made a video to show you how to assemble them here. And here is the video to another type of pendant.
The framed pin
Here is a video by ChezLin to use similar frames to make embroidered pins.
Tips & tricks
Svetlana from the Etsy Shop Eria Teufel is making amazing miniature embroidery jewelry. She also shares her secret sauce about how to get the embroidery in the pendant without tears in her ebook.
And here is a tutorial on how to make a mini hoop as a miniature for a dollhouse (it's in Korean, but it's clearly visible in the video what she is doing)
---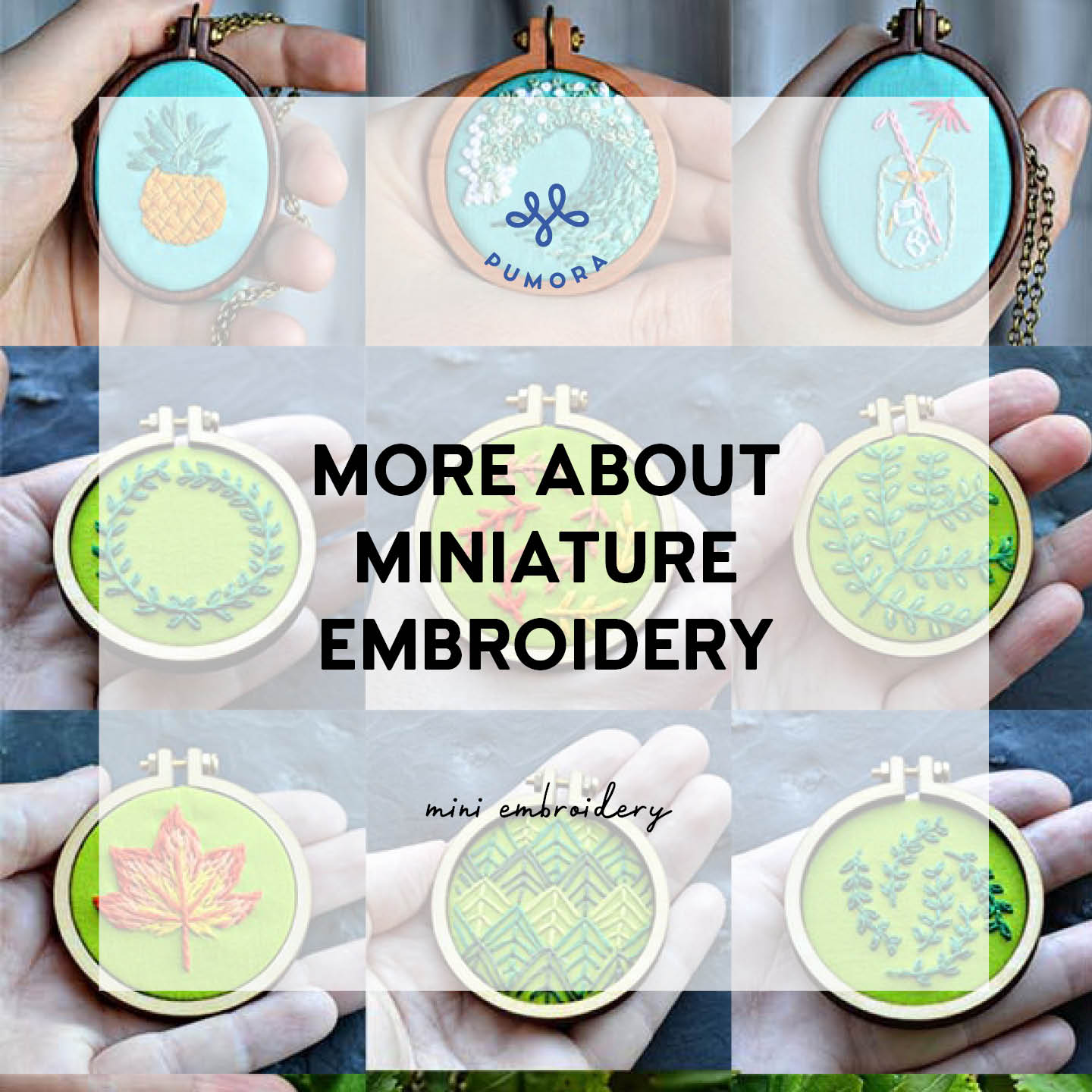 All about miniature embroidery
Learn more about the ins and outs of miniature embroidery. In this overview article, you'll find all the info you need to get started and be inspired!
---
Do you want more tips and tricks on hand embroidery?
Join the Tutorial Alert! It is a biweekly newsletter that contains information about new tutorials & articles on Pumora, tips & tricks, and promotional content like new embroidery patterns or special discount codes.